We understand the imperatives of Telecom Site Management…
… and are glad to be your team
Our Team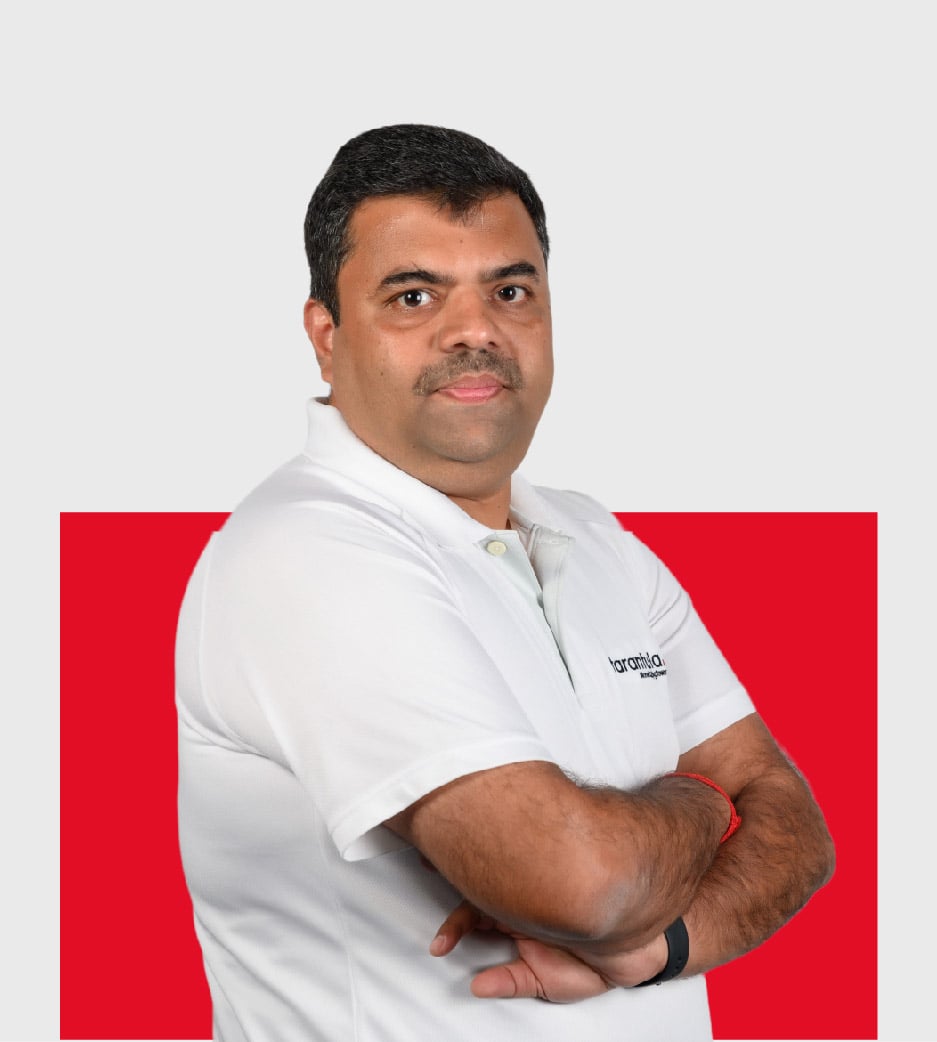 Manu Krishna
Chief Executive Officer

Manu Krishna
Chief Executive Officer
Manu is a seasoned engineering leader and an Enterprise Agile Coach with 20 years of experience in product development, project management, product implementation, quality assurance, sustaining engineering, and product support in product and service-based organizations. With his significant experience in agile methodologies and setting up engineering teams, Manu ensures that complex projects with large teams are delivered successfully across multiple markets.
Before joining Tarantula, Manu held several positions with CA Technologies (now acquired by Broadcom). Manu holds a Master's degree in Computer Science and is an alumnus of the Indian Institute of Management, Calcutta. He is also a certified practitioner of Scrum and Agile methodologies.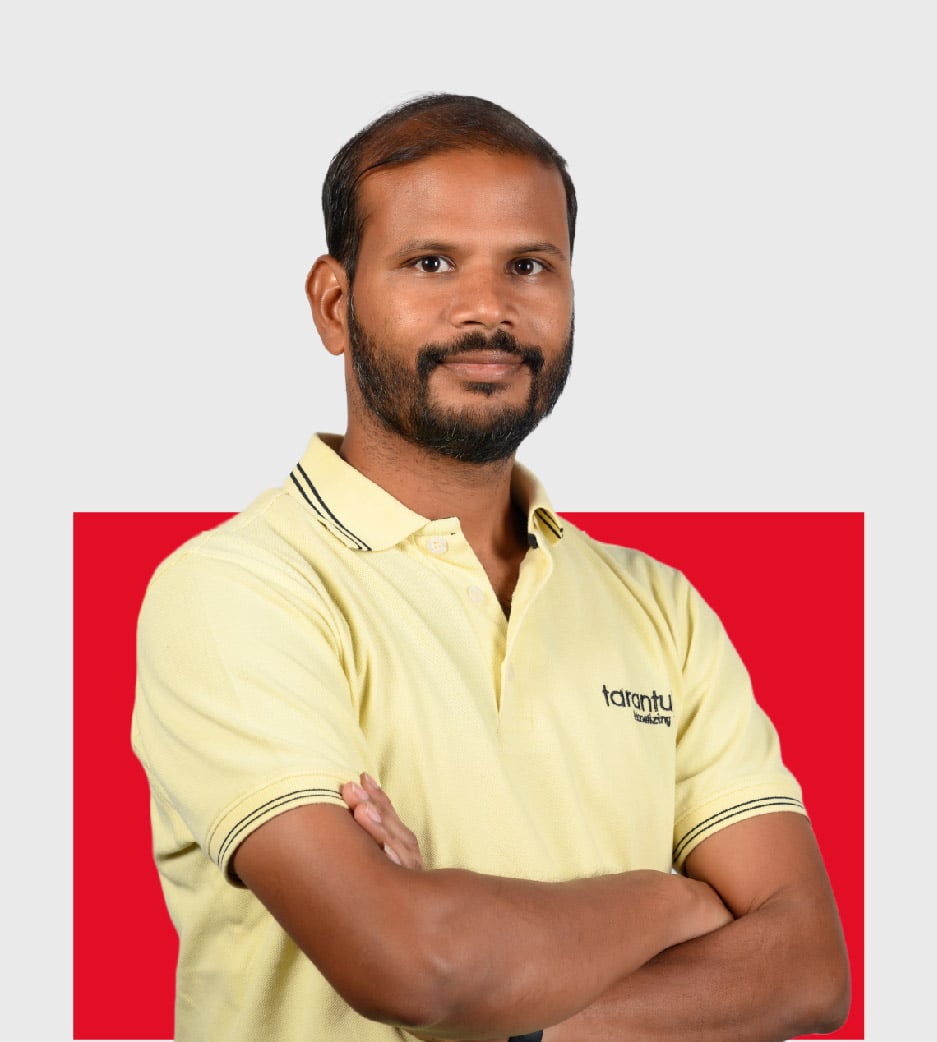 Anil Bandari
Chief Financial Officer

Anil Bandari
Chief Financial Officer
Anil is a highly experienced finance expert with experience in the telecommunications industry. At Tarantula, he is responsible for financial analysis and reporting, cash management, forecasting, annual budgets, and the HR function. He has been with Tarantula since 2015.
Prior to working at Tarantula, Anil developed and honed his accounting and reporting skills from his engagements at Deloitte and PWC. During his tenure at Deloitte, Anil was working with various IT companies.
Anil is a qualified Chartered Accountant with a focus on audit and accounts. He holds a Bachelor's degree in Commerce from Osmania University.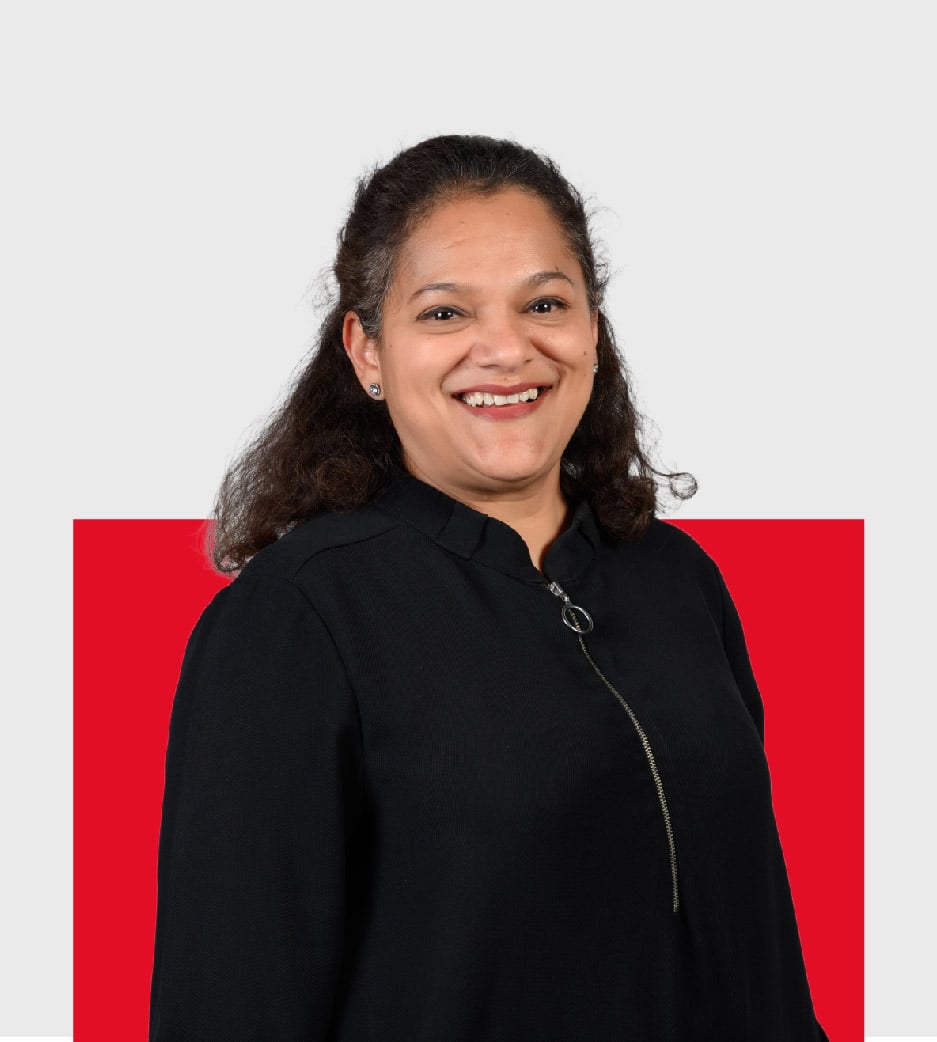 Sumedha Tatke
Director, Marketing & Product Management

Sumedha Tatke
Director, Marketing & Product Management
Sumedha leads Tarantula's Product Management, Marketing and Communications functions. She works closely with the R&D, Professional Services, and Sales teams to conceptualize and market new products. She is responsible for highlighting Tarantula's products and services to build its corporate brand, create awareness, and drive demand and customer loyalty across all channels. With over 15 years of experience in product marketing and technical communications, she defines strategy for the product team to create and deliver innovative customer- centric solutions. Prior to joining Tarantula, Sumedha was working with the Philips TV division.
Sumedha has a Master's degree in Electrical Engineering from Rose-Hulman Institute of Technology (USA) and a Bachelor's Degree in Electronics and Telecommunications from University of Pune (India.)