The RED CUBE effect
Single source of information
Holistic view of site portfolios
Implement best practices for site lifecycle management
Drive collaboration and accountability of work
Integrate operational processes with commercial reality
Make informed decisions to drive growth
More than 30
best-practice tower process templates available out of the box
Configurable
layer to manage and adapt business processes on demand
Impacting Telecom Tower by Tower
Leading tower companies and telcos trust the Tarantula platform to deliver robust enterprise products for their tower and site operations
450,000+
mobile towers supported
30+
countries across the globe
US $50 billion
worth of assets managed
2,000,000+
project rollouts
7,500,000+
assets tracked
Built around the CAPP framework
CAPP framework: Integrated asset, activity, and commercial management
Contract Management
Know your rights and obligations
Asset Management
Know what is on and planned to be on the site
Process Management
Know what is meant to happen
Project Management
Know what is happening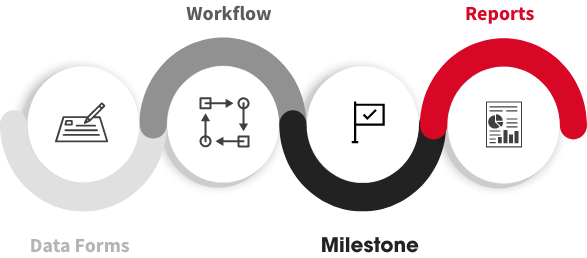 Configurable Components
The framework relies on key business objects such as workflows, data forms, milestones, and reports to build a foundation for providing flexibility and scalability to our configurable products.
Mobile-enabled Red Cube Modules
For on-the-go tower management
Continuous synchronization with the web application
Apps can be linked to your Red Cube environment through a simple registration process and enabled in your business workflows by our services team.
Tarantula Field Force and Tarantula Approvals are available on both the Play Store and the App Store.
Tarantula Field Force
Capture real-time asset information, add geotagged infrastructure photographs, and record asset barcodes on your sites.
Tarantula Approvals
Uninterrupted operational process management with quick and easy workflow approvals. Complete visibility and control of the site portfolio for key decision makers.
Successful implementations across the globe.
Centralized Site Lifecycle Management
Our modules are closely interlinked to enable telecom infrastructure owners to efficiently manage their assets, leases, contracts, suppliers, projects, and policies, and proactively respond to problems with ready-made process templates and knowledge-rich reports.
Location
Record, view, manage, and monitor vast site portfolios from a single console dashboard. Detailed site information with GIS visualization not only helps you to track your own sites but also helps your customers assess site viability through the infrastructure information available. Increase revenue generation by providing an online sales channel to quickly start monetizing your tower assets. Read More
Site Inventory
Track your business assets in real time to view capacity at site or project level and understand where your business assets are located. Integrate site assets from various process areas such as rollout, colocation, and operations into a central repository to get a clear assessment of site capacity. Take advantage of the direct linkage between site inventory and lease rights to minimize revenue leakage.
Rollout
Effectively plan, manage, track, and complete site rollout projects on time and on budget. Achieve complete visibility and control of the rollout process, integrating all aspects such as approvals, candidate identifications, survey management, milestone SLAs, and documentation control. Accelerate revenue generation with reliable delivery, faster site acquisitions, and contract management through standardized processes.
Co-location
Provision passive infrastructure such as masts, towers, and street furniture for co-location with automated processes to share site space. Minimize errors caused by manual, siloed processing of sales orders and order fulfilment through a fully integrated order-to-cash value chain that drives customer equipment rights and invoicing through linkage with contractual terms. Achieve transparency and capacity overview of your site by capturing inventory data throughout the inbound colocation provisioning process.
Lease
Track and account for landlord and tenant leases through end-to-end automation. Standardize document management for all contracts and automate lease renewal and termination procedures. Achieve maximum monetization of site infrastructure by reconciling onsite assets and lease rights through revenue stream integration. Comply with accounting standards with up-to-date knowledge of lease payments and payment schedules.
Billing
Track your cash flow through automated management of customer billing and property rent roll. Centralized invoice generation enables you to manage billing and cost management for your customers and offers detailed revenue analysis categorized by customer, geography, and tower type. Cater to complex billing scenarios with a comprehensive and flexible billing engine that incorporates rental costs, tax inputs, discount schemes, and more.
Operations & Maintenance
Effectively monitor and manage site maintenance schedules, site audits and inspections, and trouble ticket resolution, through standardized workflows. Oversee site asset health and energy consumption to minimize operational expenditure. Real-time visibility of site assets and notifications of system faults enables you to take pre-emptive as well as corrective action to ensure continuous uptime of your sites.
Field Force
Manage your field operations with real-time data capture and remote assignment of work orders. Make it easy for your field operatives to access and complete work orders from the field, thus saving time, preventing manual process errors, and enabling business growth. Make third-party contractors and vendors accountable for their work orders by enabling upload of site information as proof of completion.
Site Access
Eliminate security issues by planning, approving, and monitoring all site visits, while linking them to the appropriate operational activities. Keep track of site visitors and manage their certifications to ensure only qualified personnel can access your sites in a time-bound manner. Integrate your site locking mechanisms to provide a fool-proof mechanism for access control.
Tower Acquisition
Deploy a step-by-step approach to plan, approve, and track site portfolio acquisition activities with data management and regulatory compliance. Exhaustive data capture during the portfolio purchase initiation, creation and novation of relevant leases, comprehensive field audits, and regulatory compliance checklists combine to provide a comprehensive roadmap to underpin your growth strategy.
Transmission
Accurately track and organize all transmission-related activities to achieve increased productivity and optimized operational costs for the transmission rollout. Automate the process of rolling out, maintaining, upgrading, and decommissioning transmission links for both fiber and wireline. Leverage multiple inter-connected workflows for various link operations during the link lifecycle, from requirement trigger for the link to decommissioning, including upgrades and assurance tickets.
Reporting
Proactively monitor and measure the overall performance of your tower portfolio with instant reports on assets, milestones, projects, and site data. Our innovative self-service reporting engine enables you to run on-demand, knowledge-rich reports simply through selection of the required data columns and filters. Easily save reports, schedule them for auto-generation, export report data to Microsoft Excel, and integrate with analytics tools, all from within the centralized site management software.
The Red Cube Add-Ons
We continuously collaborate with our customers to innovate and deliver enhanced Red Cube product updates with new add-ons and APIs.
IFRS 16
Financial standard for handling ground leases
HQ Reporting
Group-level reporting for multi-country towercos
GDPR
Protection of personal data and PII access logs
Approvals
Mobile app to easily approve /reject specific activities
The Red Cube Implementation Blueprint
Comprehensive Training and Support with System Adoption
Analyze
As-is assessment
Fit-gap analysis with out-of-the-box capabilities
Define customer requirements
Configure
Agile development with iterative show-and-tell sessions
Speedy deployment through configuration
Test
Iterative testing to match expectations
User acceptance testing before deploying
Migrate
Map existing data to Tarantula data structures
Load existing data in to Red Cube
Leverage Excel-based templates and migration scripts
Integrate
Recognize the presence of multiple IT tools
Seamless integration to enable single source of truth
Set up inbound and outbound interfaces